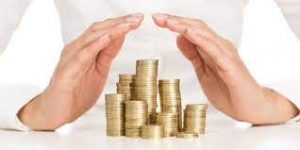 Protect your most valuable asset… Your Income…
Income protection is insurance for your salary. You can insure up to 75% of your salary which if your unable to work due to accident or illness, will pay that amount out right up until retirement. As a bonus, you can claim tax relief on the insurance premium, so it can cost less than you think.
Or as an alternative, how about protecting your mortgage payments. So in the event that you find yourself unable to work due to accident or illness, you can chose a level of cover that will protect your mortgage repayments. In some cases this can be protected for under €30 per month (depending on the mortgage repayment amount, your age, smoking status and occupation)…
**** Don't forget, you can also claim tax relief on the premium so depending on what rate of Tax you pay, this could be a 20% saving or a 40% saving.
Isn't it worth the peace of mind to talk to us today and find out just how little it actually costs?
So why not click here and request a call back…
Click here for a personal-income-protection-brochure